Professional Integrated Weather Information and Alerting System
FipsServer®, the next generation of Thunder Eagle's legendary weather information systems, combines local, regional and national weather information into a customer-configurable website and alerting system that includes:
Your FipsServer website can be customized with your logo as well as custom information screens to fit your needs.
Brochures with additional information about FipsServer are available at the following links:
Local Professional Weather Sensor Readings
A Texas Weather Instruments professional-grade weather station, with sensors for rain, wind, temperature, humidity, solar intensity and lightning detection provides you with up-to-date information from your location, automatically updated and displayed on the website.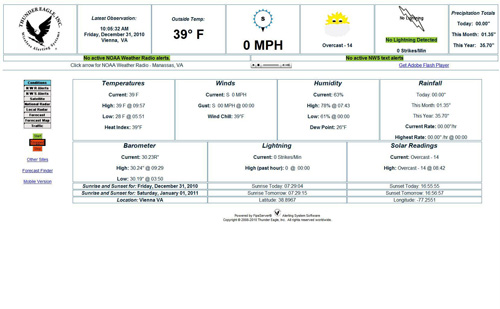 NOAA Weather Radio EAS/SAME Alerts
Alerts received from NOAA Weather Radio by either a Weather Eagle 110 / Alert Eagle 120 Receiver/Decoder, or a Weather Eagle 105 / Alert Eagle 400 Receiver/Decoder are displayed on the website in a grid. The alerts are color-coded by type - red for warnings, yellow for watches and green for tests. The remaining time on these alerts is automatically counted down to expiration. Ten minutes after expiration they are removed from the grid.

National Weather Service Digital Warnings
The full text description of the alert for any user-selected location in the United States is found in the National Weather Service Digital Warnings Database. These alerts are also displayed in a grid, color coded for type and severity of the warning and are removed from the grid after their expiration. Advisories and statements, which are not tone-alerted on NOAA Weather Radio appear in this grid.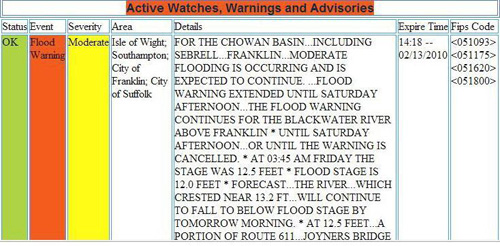 Audio output from the "unmuted" jack on Weather Eagle 105 and 110 receivers is connected to a Voice-Over-IP instreamer and sent to the server and made available over the internet.
(image)
National Weather Service Digital and Graphical Forecasts
The National Forecast Map, updated regularly by the National Weather Service, is displayed in the rotating screens of information on the website.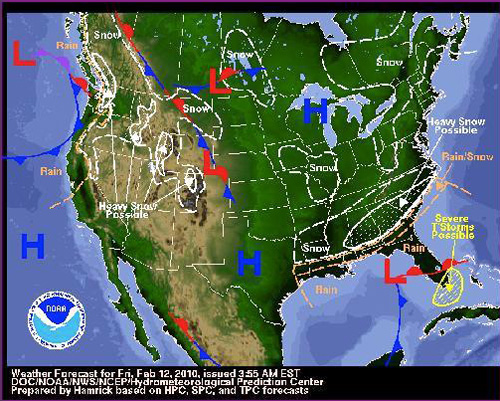 In addition, the latest local forecast is available at any time on the website.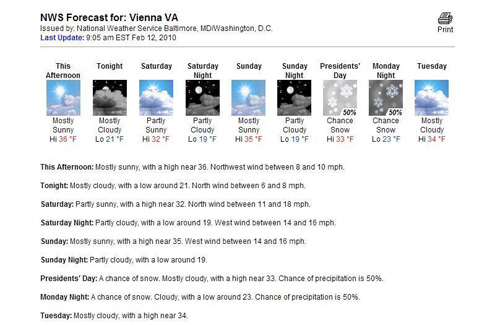 Custom-built Local Radar Display
As part of each website, Thunder Eagle will provide a custom local radar display with your location centered in the screen. A composite of the previous thirty minutes will loop on the screen, which includes outlines of current severe weather warnings.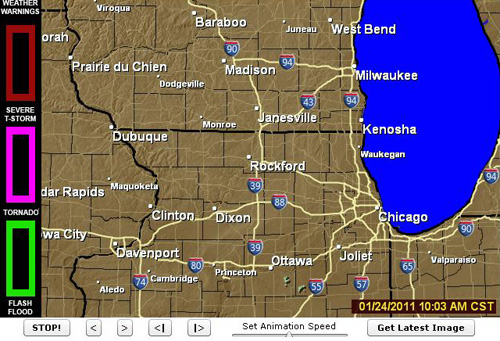 When the National Weather Service issues an EAS/SAME alert that is receivedby either a Weather Eagle 110 / Alert Eagle 120 Receiver/Decoder, or a Weather Eagle 105 / Alert Eagle 400 Receiver/Decoder, FipsServer Software automatically sends email and/or SMS text messages to key personnel. These emails or texts can be used as the trigger and source for 'blast' emails or texts to the community.

Local Emergency Messages and Information
Locally important links, such as IFLOWS flood stage data can be added as tabs or links on your website. The website can also be customized with tabs for local messages, photos, and school closing data.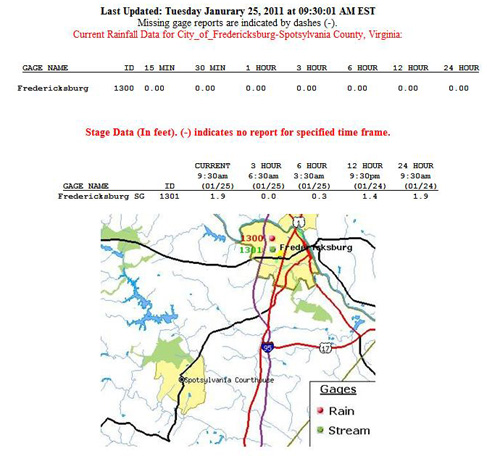 Ethernet-enabled printing of SAME/EAS Alerts
Rugged ethernet-enabled printers can be added to the system and placed at remote locations. Our server will automatically send alert messages to the printer, giving you a hard-copy log of all watches, warnings and alerts received from NOAA Weather Radio.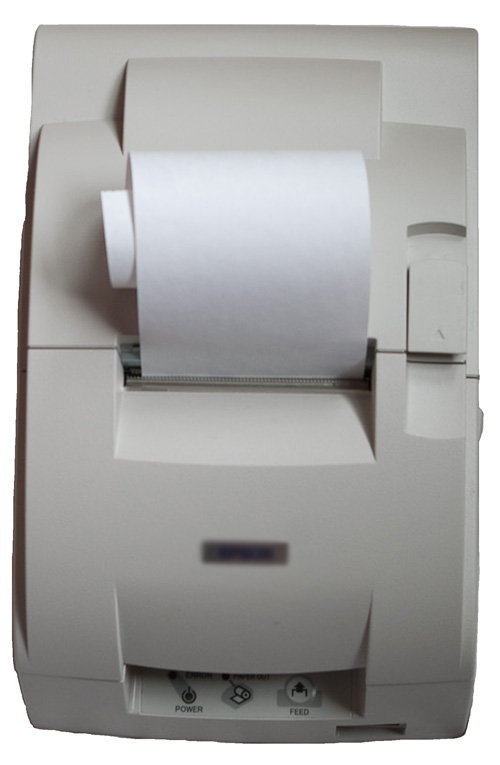 Ethernet-enabled LED Signboards
Both user-created and automatic alert messages can be placed on these ethernet-enabled LED Signboards. Automated alerts appear on the signboards color-coded by their severity - tests in green, watches in yellow and warnings in red - and are automatically deleted when they expire.